Our People
Midwest Music Foundation is a volunteer organization.
We are only able to continue our service through the dedication of those that give their time to strengthen Kansas City's music community.
Midwest Music Foundation Staff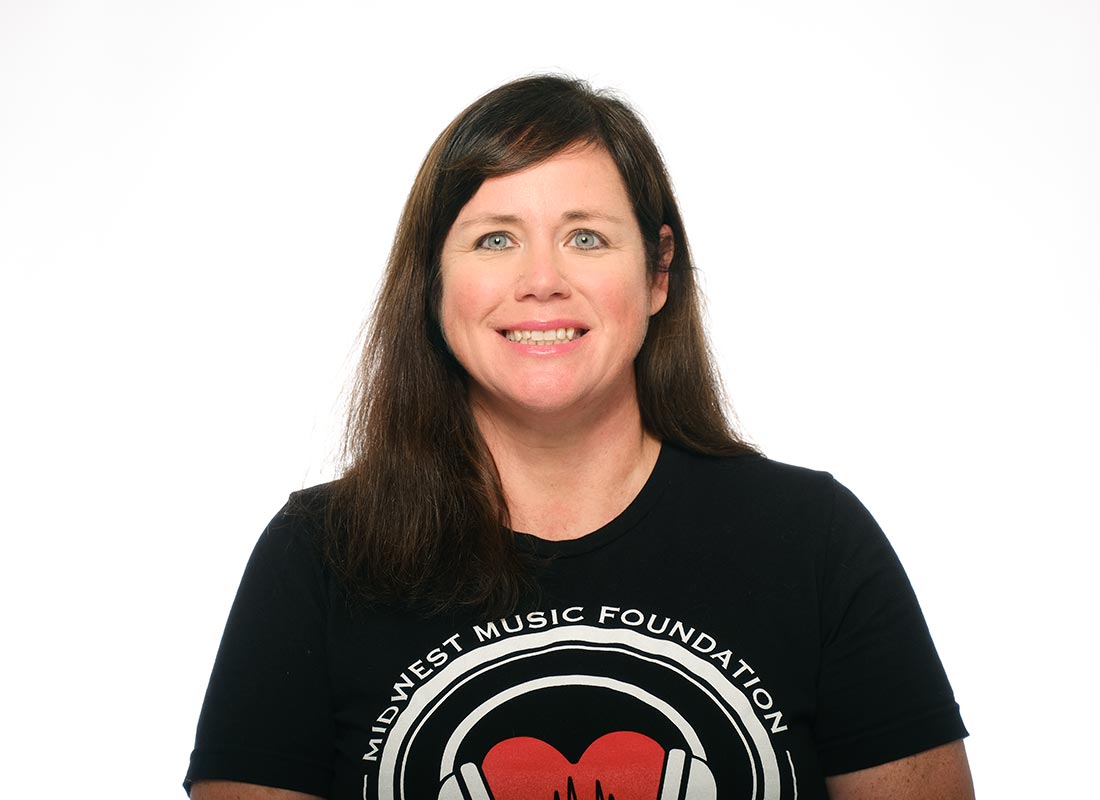 Rhonda Lyne, Executive Director
Rhonda is a scientist by day and avid supporter of the arts by night. Rhonda has had an active role with the Midwest Music Foundation since the inaugural fundraiser, Apocalypse Meow, in 2008. Inspired by our founder, Abigail Henderson, Rhonda is dedicated to the mission of the MMF. Current duties include fundraising, volunteer and event coordination, overseeing the health care fund, and other day to day activities of the organization.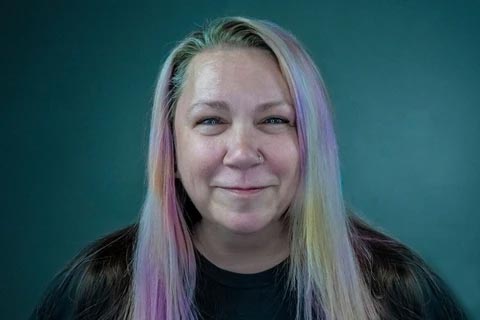 Sondra Freeman, Director of Promotions and Artist Relations
After meeting Executive Director, Rhonda Lyne, while buying raffle tickets at an MMF function, Sondra was immediately interested in the organization's mission and quickly became an active volunteer. Sondra's extensive fundraising background and her lifelong love of music made her an immediate asset. Her duties have grown, and she functions as a band liaison by managing booking, promotions and many other aspects of event planning.
Sondra has owned and operated Big Mac's Fireworks South for over 15 years.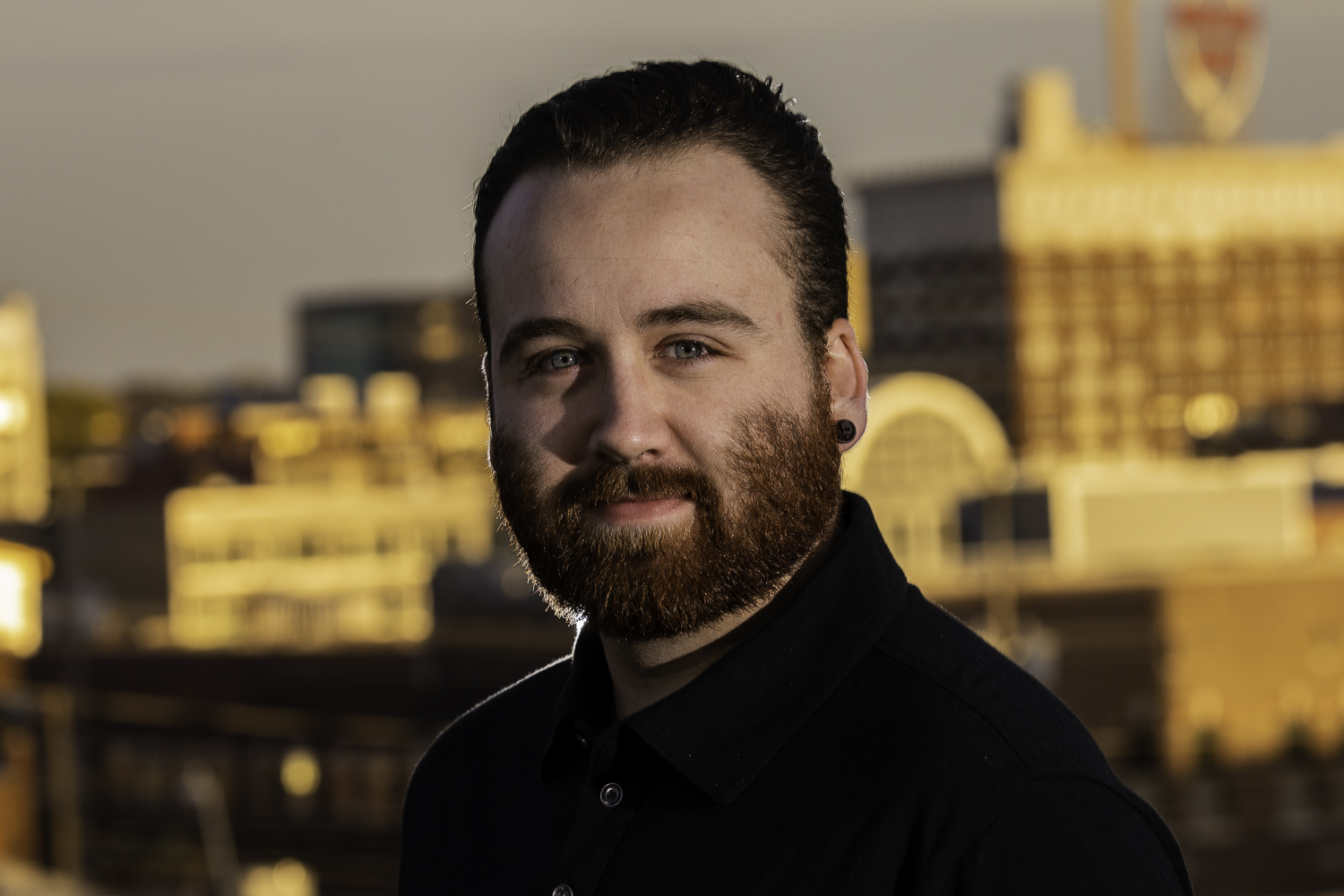 Canyon McClung, Production Specialist
Canyon started volunteering for MMF at the ripe old age of 17. He took particular interest in the technical aspects of making live music happen and quickly began learning how to run sound and lighting. He is now an intricate part of making any MMF show happen. By day you'll find Canyon printing your band's merchandise at Seen Merch.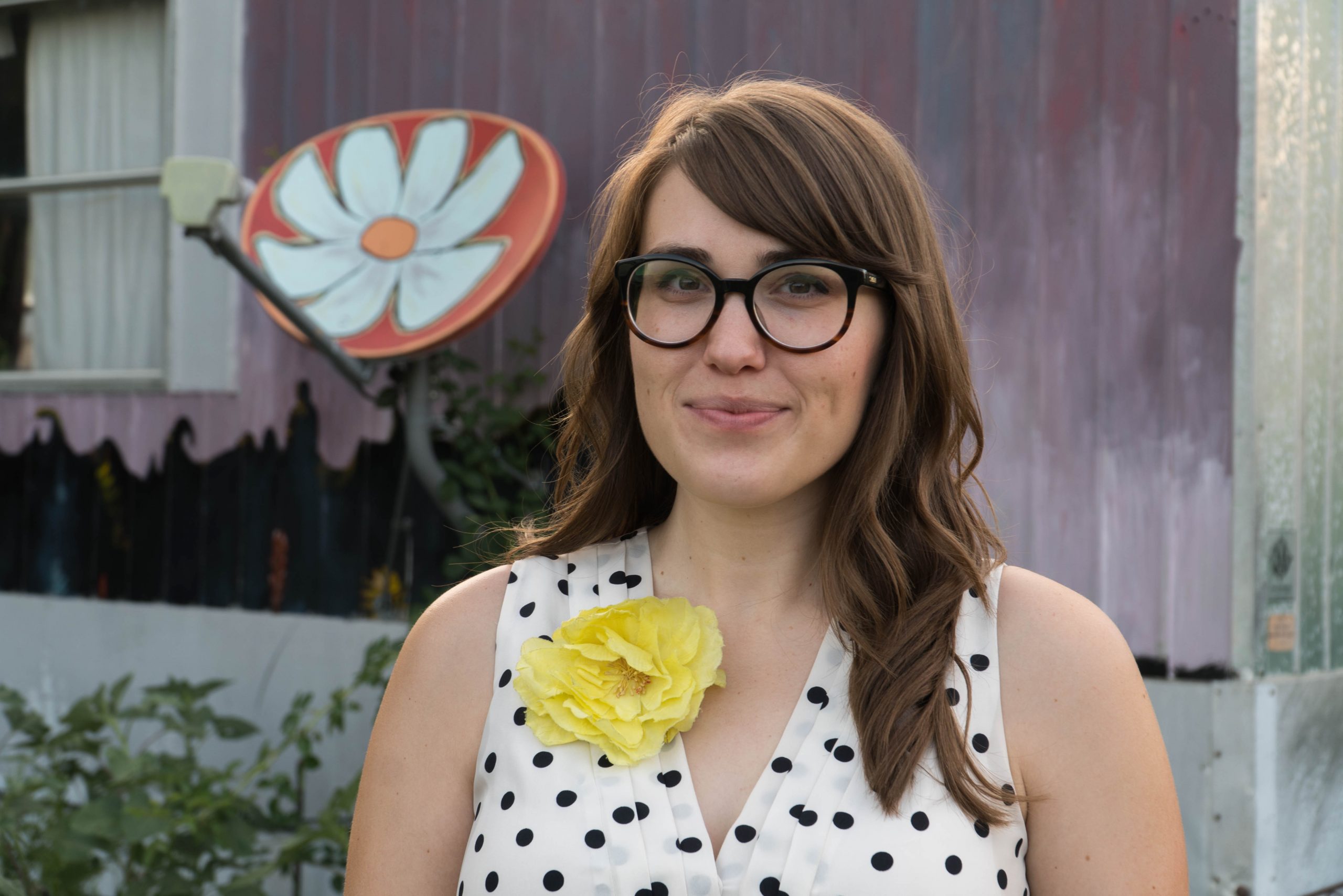 Danielle Anderson, Media Manager
Danielle Anderson is an entrepreneur, songwriter, performer, and social media specialist. After the success of marketing her personal indie-folk music project, Danielle Ate the Sandwich, Danielle wanted to help inspire other businesses. In 2018, Danielle started her own marketing agency, Whip Star Wonder, that works to share the products, ideas, and creations of small businesses, non-profits, artists, and musicians.
Danielle has lived in Kansas City since 2018 and has taken advantage of the many resources provided by MMF. She believes the help, support, and encouragement provided by Midwest Music Foundation plays a key role in the amazing, diverse, and thriving music community of KCMO.
Midwest Music Foundation Board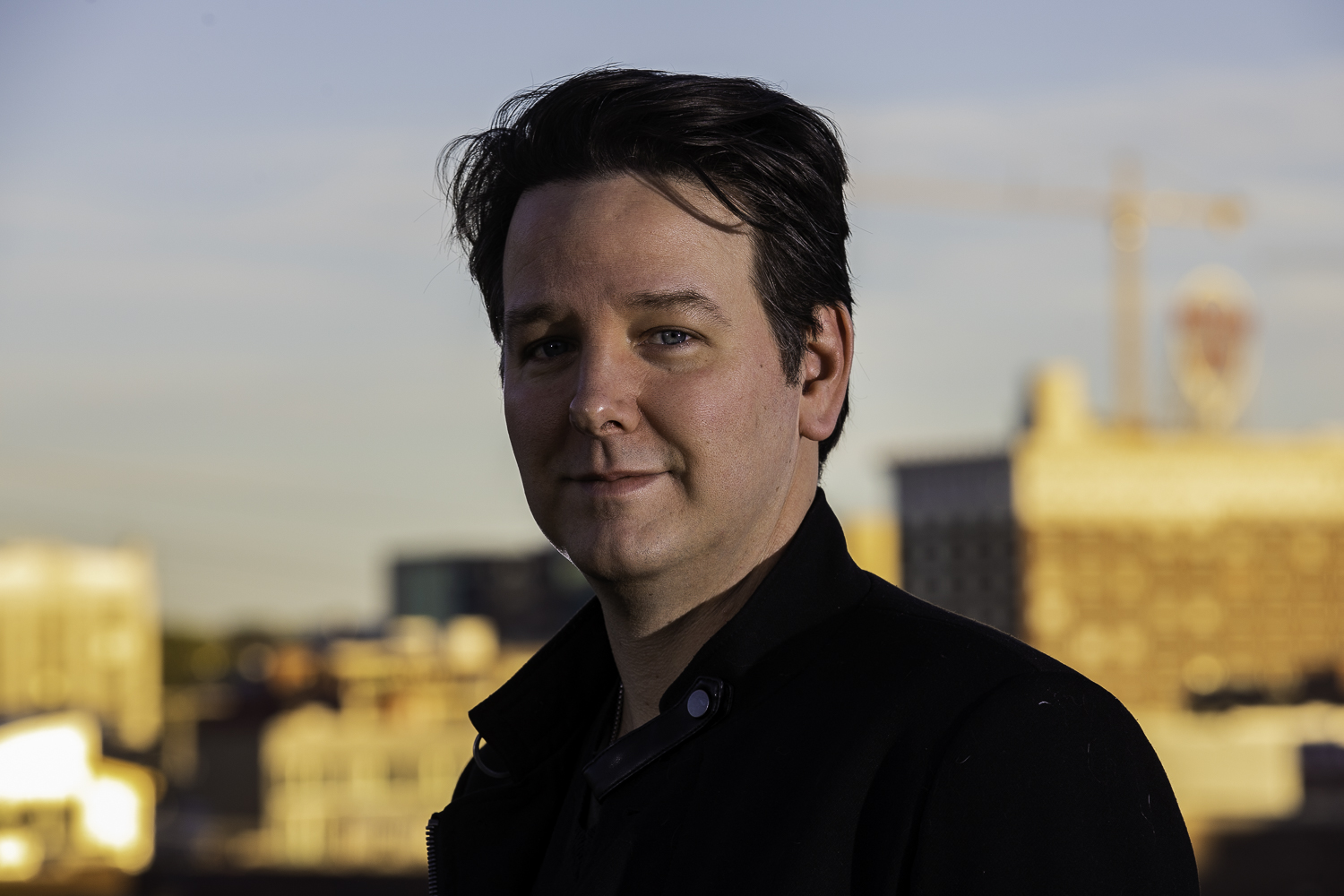 Chris Meck, Founder
Musician and CM2 Audio
Chris is a musician and the co-owner of CM2 Audio. He has been captivated by music his whole life and playing guitar since he was able to lift one. As a founding member of the Midwest Music Foundation, Chris is dedicated to supporting musicians and promoting the amazing music developing in the greater Kansas City area. Chris is responsible for coordinating music production for MMF, for live shows and recordings.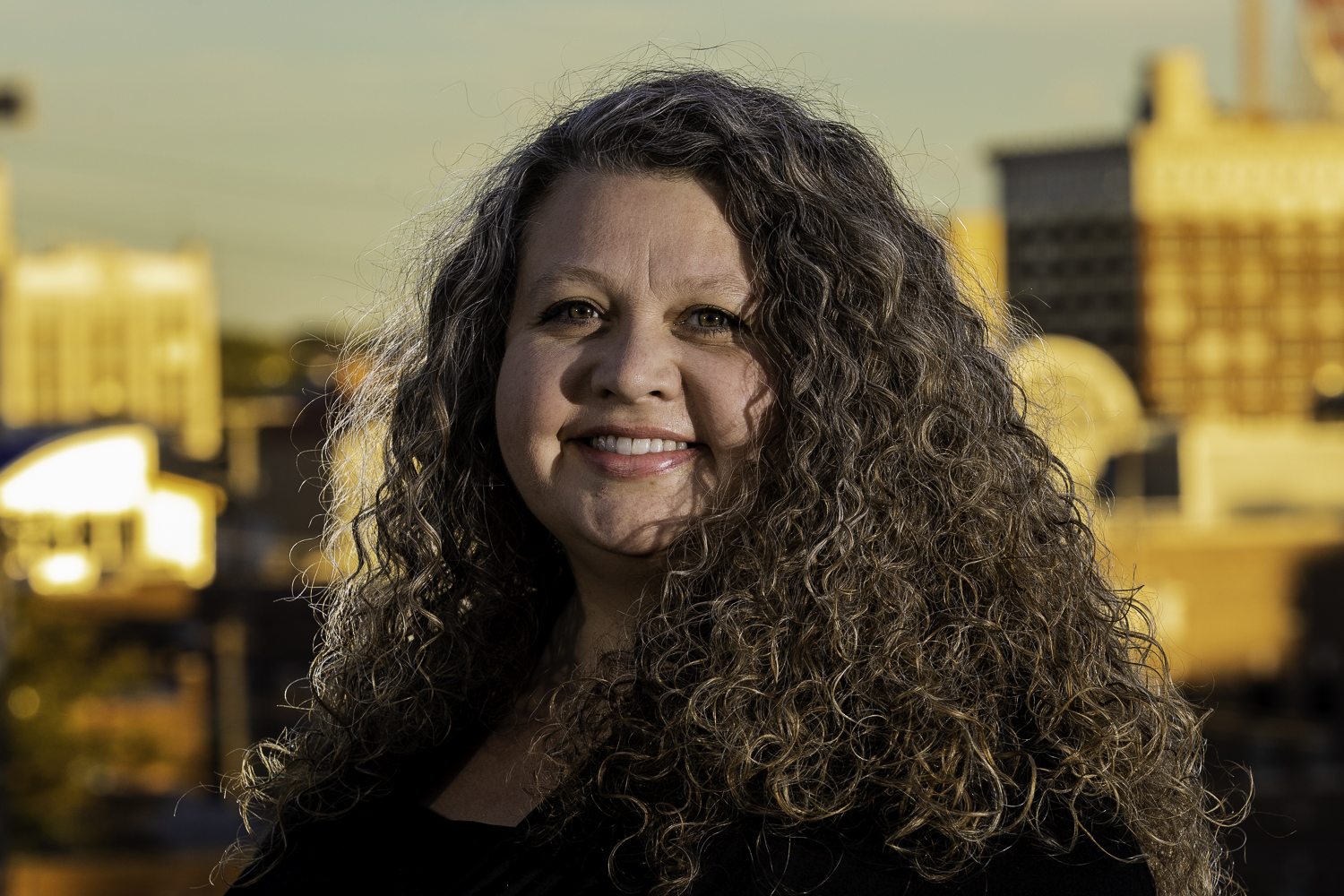 Amber Hulet, President
Amber has been actively volunteering in the Kansas City area for several years, and while there is some variety in the nonprofit groups she lends her support to, most of the organizations focus on maintaining an active arts community.  She is excited to have the opportunity to use this experience to connect enthusiastic music fans with the mission of the Midwest Music Foundation, not only engaging volunteers but creating advocates for local musicians.   When she is not giving her time to a charitable cause or enjoying live music, Amber is providing risk management with the leading agricultural lending cooperative in Missouri.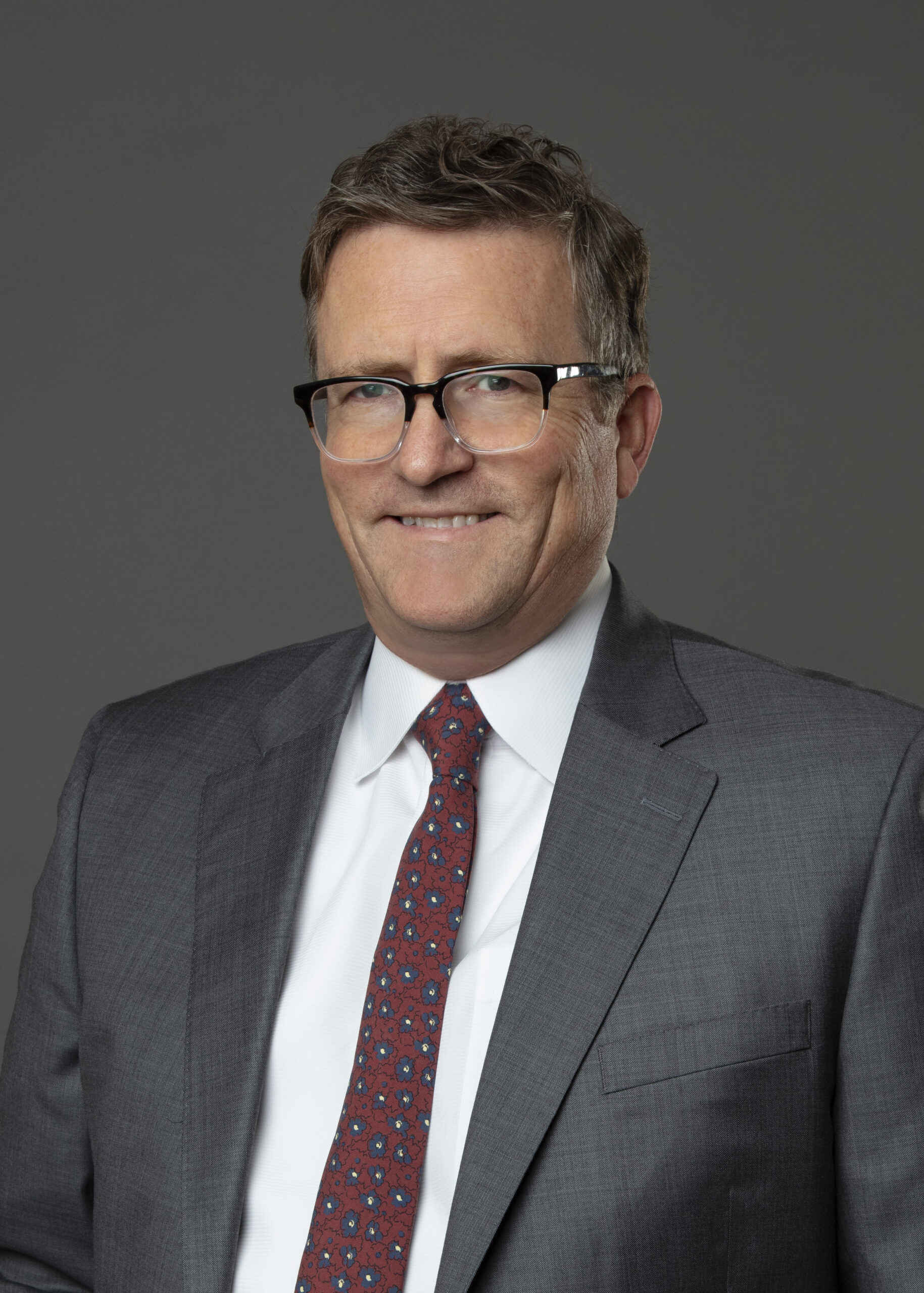 Eric Barton, Treasurer, General Counsel
Finance & Fundraising Chair, Organization/Board Development Chair
Eric is an attorney with a national litigation practice, handling complex commercial litigation and class actions.  He also writes an occasional newspaper column.  Eric grew up in Manhattan (KS), lived in Lawrence for 20 years, and recently moved to Kansas City, where he is an enthusiastic supporter of live, local music and other performing arts.  His other favorite music city is New Orleans, and Eric supports non-profit organizations in both cities that provide medical assistance and career development opportunities for musicians and others in the music industry.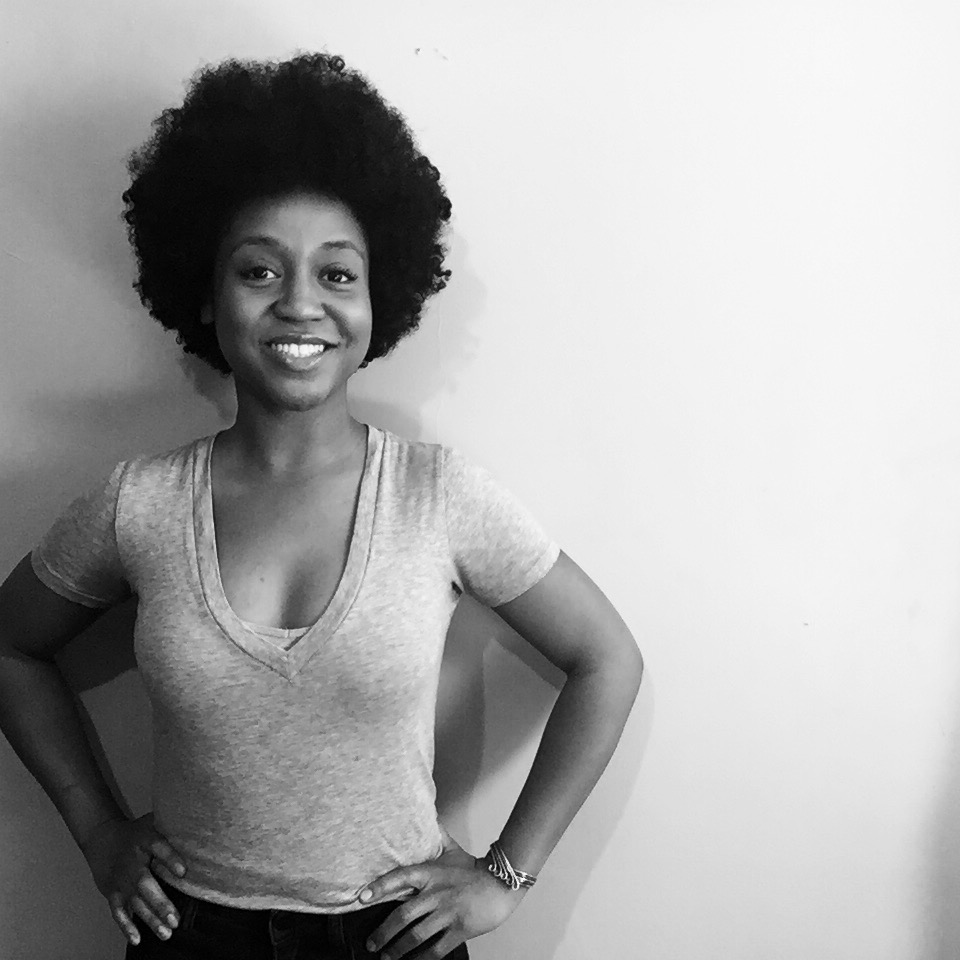 Julia Haile, Secretary
Education Chair
Musician 
Julia Haile is a Kansas City based vocalist. The musically rich city gave her the opportunity to explore different genres and what it took to be a working musician at an early age. She began with the soul band The Good Foot and is a member of R&B group The Buhs. Julia is the front woman for the modern-soul band Hi-Lux. Working with various musicians over the years has given Haile a first hand look at the joys and challenges of being a musician. With a growing passion for uplifting the community she is happy to be a part of the MMF team.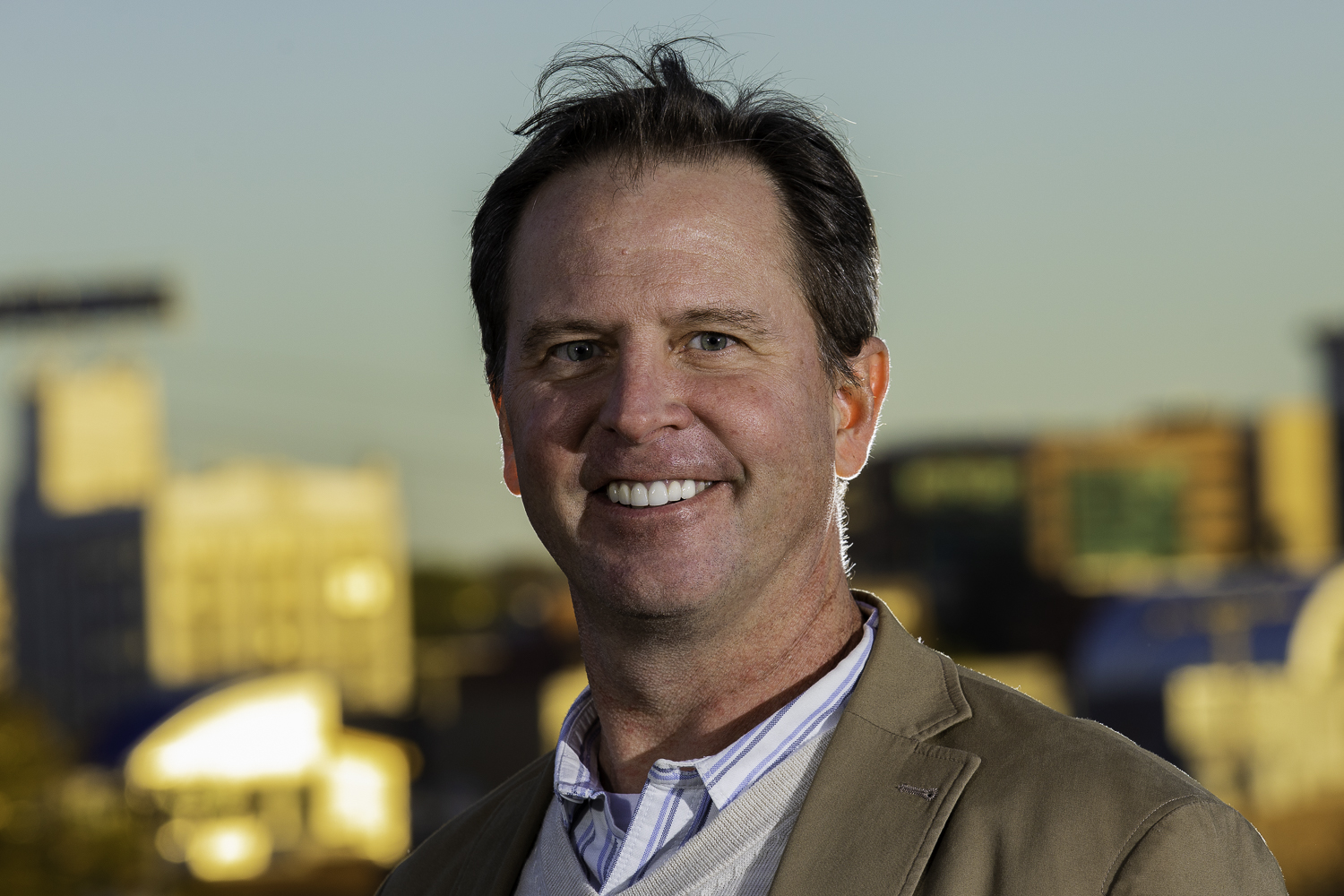 Dr. K. Allen Greiner, MD, MPH, Medical Consultant
Chair of Health + Wellness
University of Kansas Medical Center
Vice Chair and Nason Family Endowed Professor of Family Medicine and Community Health, University of Kansas Medical Center, Health Officer, Unified Government Wyandotte County Kansas City Kansas Public Health Department.
K. Allen Greiner, MD, MPH, is a board member of the Midwest Music Foundation and is Chair of the Health and Wellness Committee for MMF. Dr. Greiner also heads up the partnership MMF has with the RockDocs​.​
Dr. Greiner, MD, MPH is currently Vice Chair and Nason Family Endowed Professor of Family Medicine and Community Health, University of Kansas Medical Center Health Officer, Unified Government Wyandotte County Kansas City Kansas Public Health Department He completed an undergraduate degree in Anthropology from Brown University and medical school and a Family Medicine residency at the University of Kansas. He is a practicing family physician and is the Medical Officer for the Kansas City, Kansas, Wyandotte County Unified Government Health Department. Since 2002 he has been one of two primary faculty advisors to the Jaydoc Free Clinic, a medical student run clinic for the uninsured in Kansas City. He directs the Kansas Patients and Providers Engaged in Prevention Research (KPPEPR) Network. This primary care practice-based research network serves as an important research laboratory for health studies and projects in rural and urban safety-net clinics across the state of Kansas. Over the last decade the KPPEPR Network has been the primary recruitment setting for four separate National Institutes of Health (NIH) R01 intervention studies and an ongoing multi-year comparative effectiveness trial of weight loss strategies in rural Primary care (PCORI funded, C. Befort, PI). In August 2017, he completed work after seven years of funding on an NIH U54 award supporting the Kansas Community Cancer Disparities Network. This Community Networks Program Center grant from the National Cancer Institute worked with Latinos and American Indians across the region and was one of 23 cancer health disparities centers across the US. He has also directed the community engagement program (the Community Partnership for Health) for the past seven years in Frontiers, the KUMC Clinical Translational Science Award Program. Through this program he leads efforts to expand community-based research and to assure a strong infrastructure and community input into KUMC's bioscience activities. He has received federal and foundation grant support to study health information technology, health disparities, chronic disease management, health literacy, and patient health risk behavior in rural and underserved community settings.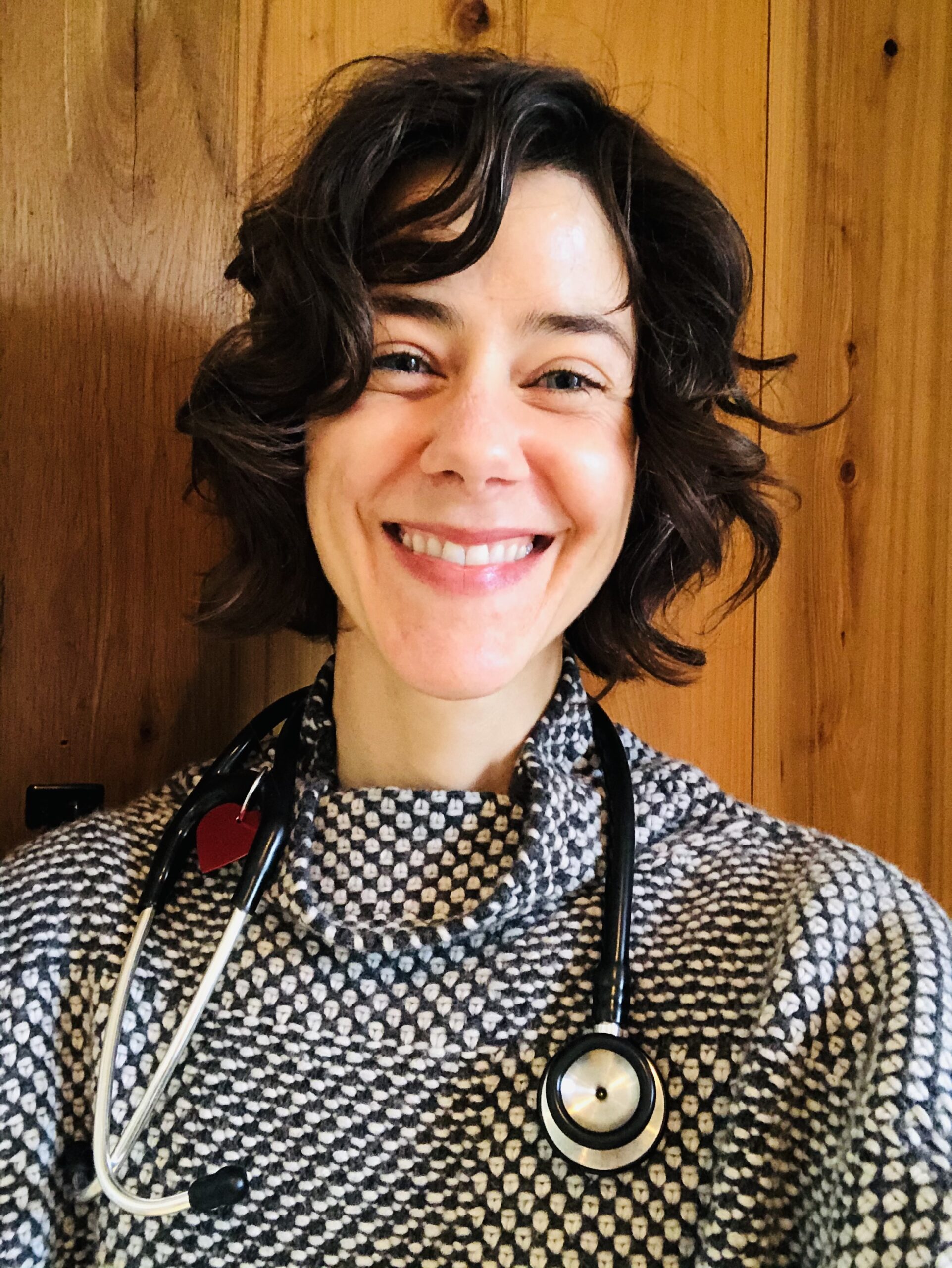 Dr. Erin Corriveau, MD, MPH, Public Health Officer
Co-Chair Mental Health for Musicians
University of Kansas Medical Center
Erin Corriveau, MD, MPH is a practicing physician, public health official, and educator in primary care and population health.  She has volunteered with Midwest Music Foundation since 2016 and strongly believes music is integral to health and healing.  She is the director of the Community Health division of the University of Kansas Department of Family Medicine and Community Health, she serves as the Deputy Health Officer for the Wyandotte County Health Department, and she is the Medical Director of the American Academy of Family Physicians division of Health of the Public and Science.  Beyond her teaching and project responsibilities in population health practice, socio/political determinants of health, and social justice, she helps lead collaborative projects on inter-professional clinical care, community health workers, addiction recovery, and medical-legal partnerships.  Dr. Corriveau received her BA from Middlebury College, her MPH from Johns Hopkins Bloomberg School of Public Health, and her MD from the University of New Mexico.  She completed residencies in Family and Community Medicine at the University of New Mexico, and Preventive Medicine at Johns Hopkins.  In her spare time, she loves to run, climb, sing and hang out with her pup Ollie.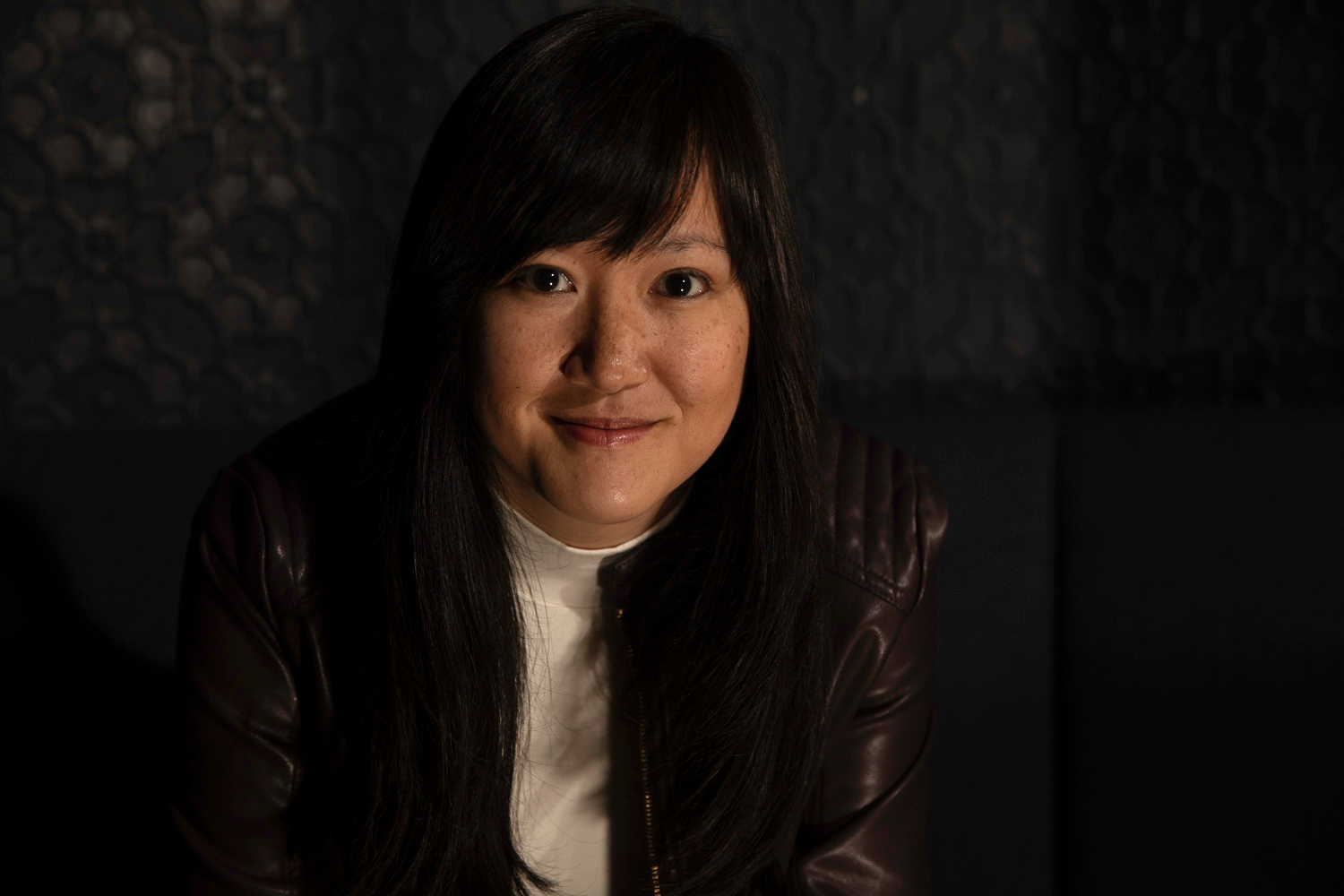 Michelle Bacon
Co-Chair Mental Health for Musicians, Diversity Chair
Musician
Michelle Bacon (she/her/hers) is a mainstay of Kansas City's independent music scene as a multi-instrumentalist, writer, consultant, event producer. As Content Manager at 90.9 The Bridge, the city's non-commercial public radio music station, Michelle elevates local artists and entities through diverse digital and on-air programming and illuminates challenges unique to the industry. Most notably, she spearheaded the station's 2018 award-winning Turning the Tables KC series on local women in music, and currently leads an ongoing conversation about musicians and mental health via the Sound Minds series. She is also an occasional contributor to Flatland, most recently spotlighting Kansas City's Asian-American and Pacific Islander community.
 Michelle is also one of the scene's go-to rhythm sections, frequently seen on drums or bass with acts including Frogpond, Other Americans, Katy Guillen & the Drive and numerous others. She leads, organizes and performs in The Band That Fell To Earth KC, an annual tribute concert to David Bowie that has raised thousands of dollars for local charity organizations since its 2016 inception. In 2021, she was honored by IN Kansas City Magazine as an Innovator and Influencer in music. Michelle values MMF's dedication to a healthy and thriving music community and worked as a staff member prior to transitioning to the Board of Directors. She also serves as a Community Board member at Kansas City Academy. Bill Murray saw her play bass once, and he was impressed.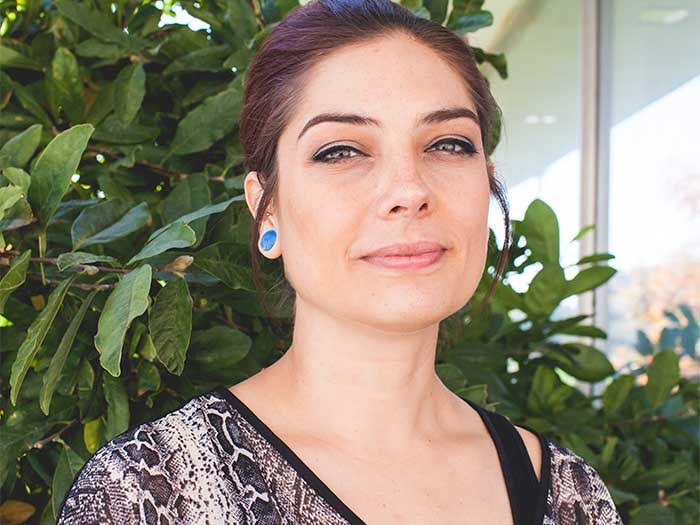 Molly Gotobed
Insurance Program Research Chair
Kansas Assistance Network, Community Health Council of Wyandotte County
Molly Gotobed is a Program Director at the Community Health Council of Wyandotte County. She developed and coordinates the Kansas Assisters Network, a coalition of Marketplace assisters in Johnson and Wyandotte County, Kansas. Molly's background is in Community Health Education and healthcare navigation with 7 years' work experience specific to the community health and health insurance needs of Wyandotte County. She has led the coordinated enrollment effort in her bi-county area since 2015.
Jerry Jones
Director of Equity, Diversity and Inclusion – Health Programs, Movember Foundation
I believe that health seeker experiences should be easy, effective and enjoyable.
I have the opportunity to practice radical collaboration as we seek to blaze a new way forward for how payers work with patients and providers to address health inequity and the social determinants of health in our communities.
During my professional career, I've worked closely with hospitals, safety net clinics, academic institutions, public health departments and funders in designing improved health seeker and health provider experiences. Recent projects conducted under my leadership include: reducing disabilities and deaths related to diabetes, heart disease and stroke (Designing a Healthier Dotte/CDC 1422 grant), educational outreach, marketing and coordination of certified application assistance for the ACA Marketplace (Enroll Wyandotte/Kansas Assisters Network), connecting the newly insured to primary care physicians and chronic disease prevention programs (Take Charge), Wyandotte County Community Health Worker Initiative (a partnership with KC Care Clinic) and the Health Equity thru Action and Transformation (H.E.A.T. Project).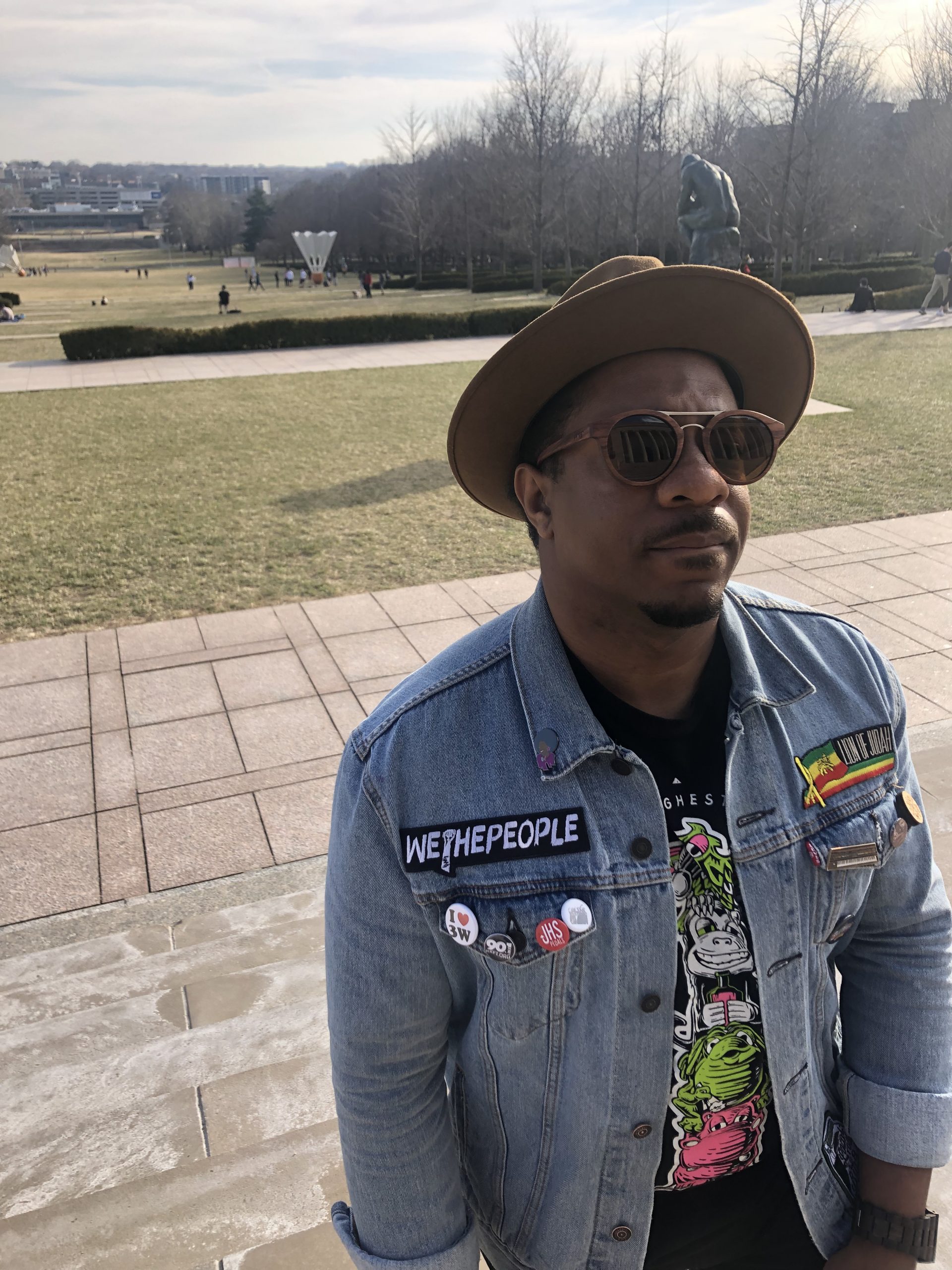 Eddie Moore
Musician
Jazz runs deep in pianist and bandleader Eddie Moore's veins. Raised in Houston Texas, he began his musical journey at Texas Southern University where he later earned a Bachelors in Arts and immersed himself in the Houston music scene.  As a lifelong musician traversing a number of bands and styles, he relocated to Kansas City to study under Bobby Watson at the University of Missouri-Kansas City where he received an M.A in Jazz Studies.
After forming Jazz/Fusion group Eddie Moore & The Outer Circle in 2012, diversity and inclusiveness have come to define Moore as an artist. His debut album, "The Freedom of Expression", was given 3.5 stars from Downbeat jazz magazine has stated, "Moore's compositions exude a sophisticated soulful elegance that creates a tastefully fulfilling venture into a range of dynamic pieces, with the musicianship to match."
Moore's third album as a leader "Kings & Queens"  incorporates elements of soul, r&b, rock, and hip-hop into his take on contemporary jazz. Released with  Ropeadope Records, Moore's forward-thinking sounds are part of the rich continuum of African-American music that continues to be imbued with indigenous African elements. The Outer Circle's remarkable sensitivity and cohesive interplay reflect an unflinching groove. Featured in Jazziz Magazine, The Jazz Ambassadors Magazine, Nextbop, and The Pitch KC which describe the album as "Pulling the Kansas City Jazz scene into the 21st century" – Bill Brownlee
Moore is also the recipient of the 2016 Charlotte Street Generative Performance Award for his genre-bending collaborations. 2017's Kemper Museum of Contemporary Art "Artist in Residence" in collaboration with Rashid Johnson. In 2018 his work with The Outer Circle was nominated for an Indie Music Award for "007". His music has also been featured commercially for Sprint, Netflix's "Queer Eye", and Morgan Cooper's short film "Room Tone"
Moore's expansive sensibilities have allowed him to share the stage and record with distinguished artists such as Bobby Watson, Pam, Watson, Logan Richardson, Maurice Brown, Boys II Men, Brian Blade, and the Fellowship, John Baptiste, Erykah Badu, Mosdef, Bilal, Ledisi, Chantae Cann, Tia Fuller, Krystal Warren, Andre Hayward, Tivon Pennicott, and the Marcus Lewis Big Band.
While maintaining a busy tour schedule Moore resides in Kansas City where he is an integral part of the music community creating opportunities for up-and-coming jazz artists through his incubator Tribe Studios. As a Charlotte Street Fellow and a member of the Midwest Music Foundation; he stays busy teaching several aspects of music through the University of Kansas, Metropolitan Community College, and The Jazz Academy.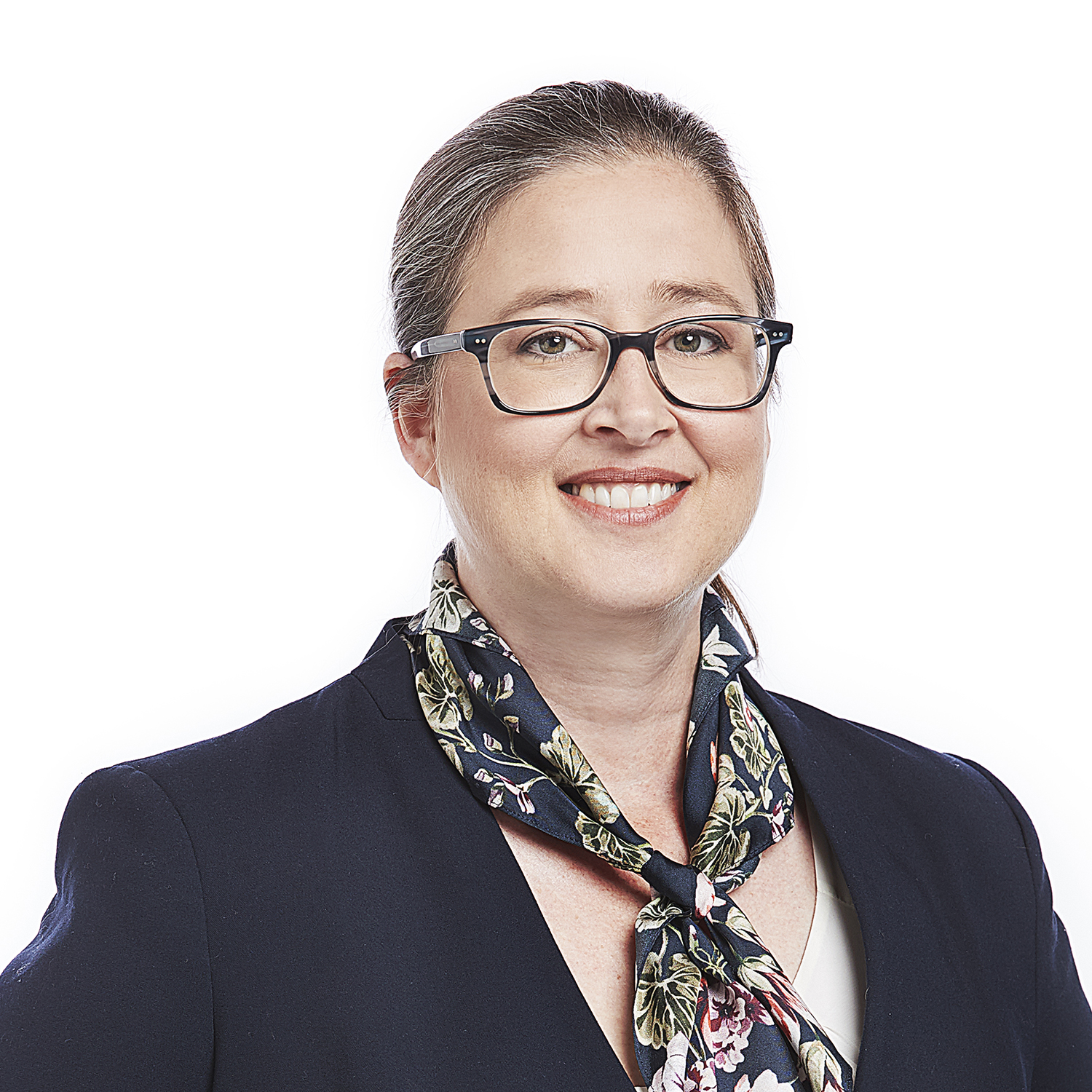 Sonia Hall, President & CEO BioKansas
Dr. Sonia M. Hall is the President & Chief Executive Officer for BioKansas, a bioscience focused non-profit committed to leading the effort of supporting and growing Kansas' bioscience ecosystem. Dr. Hall received her PhD in Molecular, Cellular, and Developmental Biology at the University of Kansas, followed by two years of postdoctoral training at the University of Massachusetts Medical School. She has focused her career on designing and leading initiatives that aim to make science and the paths towards scientific careers more equitable. These efforts have resulted in the creation of numerous programs, publications, and initiatives, leading her to share her expertise with a variety of national and international audiences, including the Hungarian Academy of Science, Genetics Society of America, the Future of Research, government agencies, and many more.
Whether speaking with Congressional representatives, academic leadership, corporate leaders, or international scientific audiences, she has had an ongoing commitment to highlight the scientific contributions of researchers and companies in the heartland. This passion for the individuals and innovation in the Midwest led Dr. Hall back to Kansas in 2019 to lead BioKansas and bring the vision of building the region into a hub for biologics research, manufacturing, and commercialization to reality. As part of this effort, Dr. Hall designed and founded Innovation Festival, a 3-day regional convergence of music and innovation featuring national, regional, and local musical acts. The goal for Innovation Festival is to demonstrate that the region it's a vibrant place to live, work, and grow businesses. By fostering an inclusive culture that embraces bold creativity, continuous improvement, and discovery, Dr. Hall continues to leverage the support of the bioscience network; including members, regional partners, and the BioKansas leadership team to alter the trajectory of the region's bioscience industry.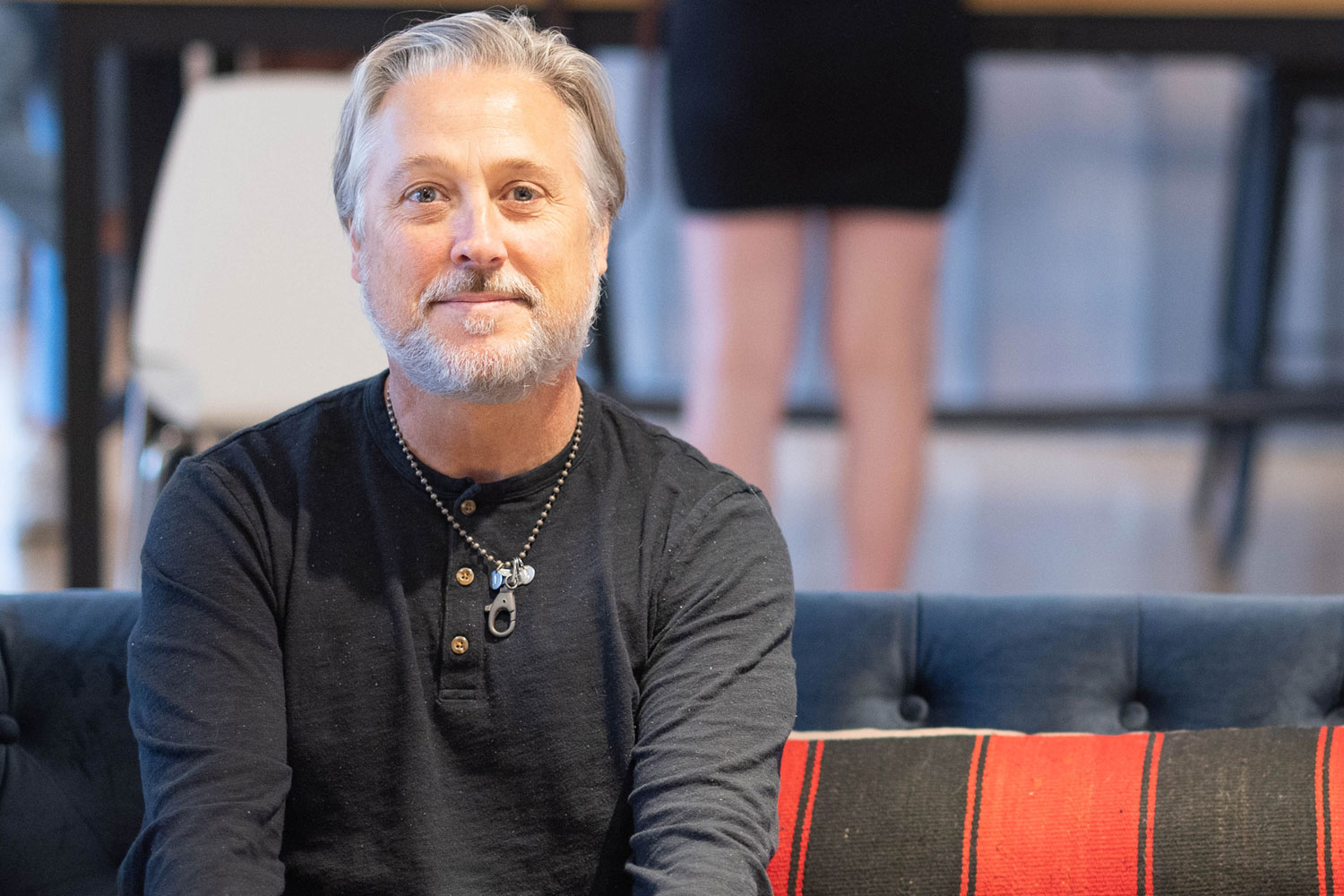 Skeet Hanks, Marketing Chair
Musician, Web administrator, Advertising Creative Director
With a 25-year career in advertising, creative design, art direction, and web development under his belt, Skeet brings an immense amount of experience to Novella —all served with a New Orleans flair!
In addition to creating award-winning campaigns for brands including Popeye's Fried Chicken, French Market Corporation, Harrahs Casinos, and Deanie's Seafood, he has been a direct consultant on the marketing plans for many others. Over the years, he has won over 30 ADDY awards for his work, including two Best of Print awards, eight BMA Fountain Awards, and a gold sticker from his 1st-grade teacher for keeping quiet in class…once. An accomplished musician, he has written advertising scores and theme songs for companies including Boudreaux's Jewelers and Keep Louisiana Beautiful, and has a deep understanding of the struggles of obtaining viable, affordable health insurance for himself and his family.