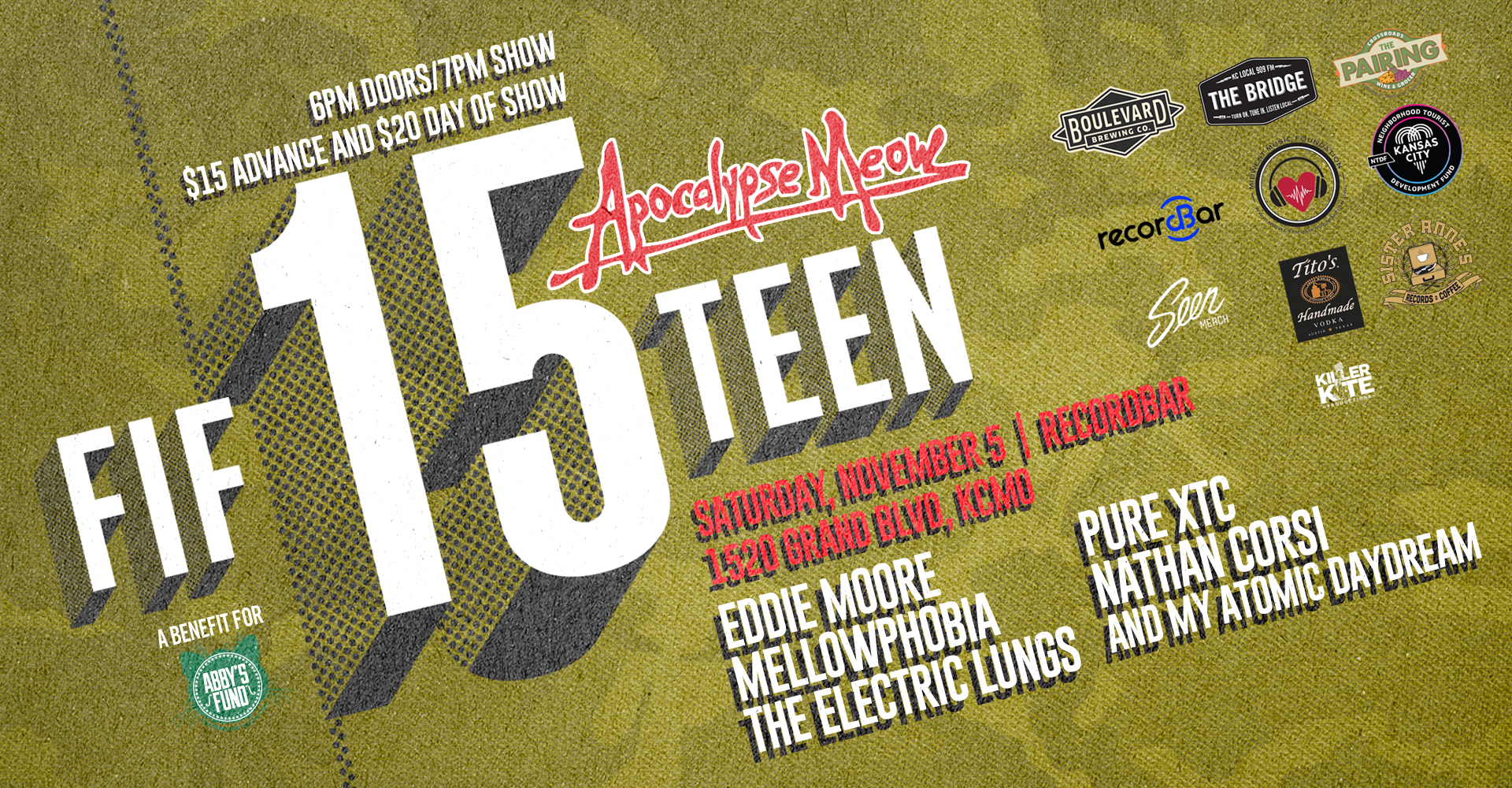 Apocalypse Meow 15
November 5th, 2022
Apocalypse Meow is Midwest Music Foundation's 15th annual fundraiser, happening Saturday, November 5th, 2022 at the recordBar in Kansas City, MO.
TICKETS
This live event features a full concert lineup, an online auction from local vendors and artists, and lots of fun raising money to support the health of the music industry members of Kansas City. Featuring
The history of Apocalypse Meow started in 2008, when local musician Abigail Henderson faced daunting financial hurdles after being diagnosed with breast cancer. Friends and fellow musicians rallied to her side, holding the first Apocalypse Meow concert to cover her medical expenses. To pay this forward to her local community, Abigail co-founded MMF. After she passed away in 2013, MMF established Abby's Fund For Musicians' Health Care, which has given out over $350,000 in health care assistance grants to musicians. We have also provided much needed preventative care services through our health clinic events and partnerships with local providers.
Apocalypse Meow 15
Saturday, November 5th, 2022
recordBar (1520 Grand Blvd, Kansas City, MO 64108)
If you're interested in becoming a sponsor or donating items for the online auction, please email our executive director, Rhonda Lyne at
rhonda@midwestmusicfound.org
.